Christmas gifts from South Cambridgeshire District Council to Fulbourn Hospital
2018 is the thirteenth year in a row that workers at South Cambridgeshire District Council have sent Christmas presents to the wards at Fulbourn. They will be received by approximately 55 patients at Fulbourn on the Denbigh, Willow, George Mackenzie and Mulberry wards.
These gestures of kindness can have profound impact on the lives of others of the donors are unaware. Here a recipient of a Christmas gift from an anonymous member of staff at SCDC relates how the scarf which she received in a previous year aided her recovery. Click for video
On Friday 14 December 2018 volunteers from the Friends of Fulbourn Hospital and the Community group picked up the gifts from the Council's HQ in Cambourne. The group will personally deliver the gifts to the hospital so that patients, many of whom won't have any visitors during the festive season, will still get to open a present.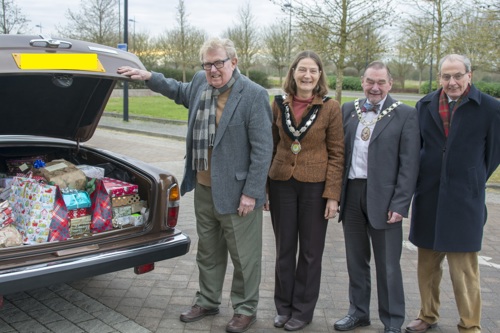 The scheme is made possible by the generosity of South Cambridgeshire District Council staff every year, with many employees buying an extra gift to donate in this way.
Fulbourn Hospital treats people with dementia and other psychiatric conditions that make it difficult for them to be nursed on open wards.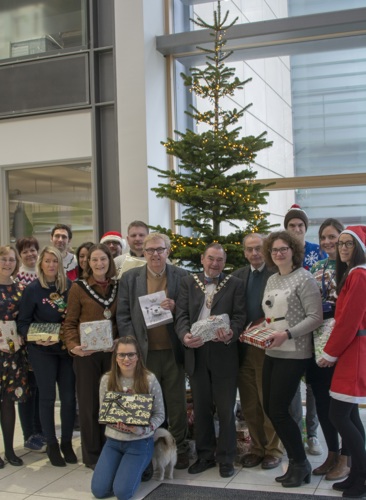 Chris Carling, a former Fulbourn Hospital patient and recipient of a gift from a Council employee, said: "Being in hospital at Christmas is a strange experience. I woke up Christmas morning not feeling at all Christmassy and the ward wasn't as busy as usual because a number of people had gone home. I was drawn to one gift that was soft, so I picked it up and it was a scarf. Although I didn't feel great, there was something about the softness of the scarf, and there were butterflies on it, that made me feel that this was right. As I began to feel a bit better, I started to wear the scarf and it became a symbol of hope."
The Chairman of South Cambridgeshire District Council, Cllr Douglas de Lacey, said: "Once again I want to thank the many Council officers who have contributed gifts, as have some Councillors. We are able to ensure that every resident will receive a Christmas present, and that is thanks to our wonderful and generous staff. I'm proud of them all."
Chair of the Management Committee at The Friends of Fulbourn Hospital and the Community, David Livesey, said: "We know, from the testimony of a recipient, that these gifts can be a landmark on the patient's recovery journey. That they are thoughtfully chosen by the staff of South Cambridgeshire District Council is cherished. They are a positive sign to the recipients that others care for them."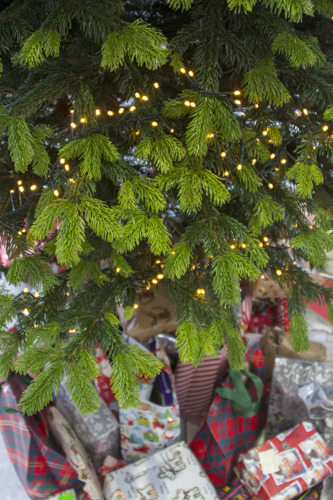 ---